Transcribe Meeting Recordings Online
Have you ever attended a meeting, lecture, or conference and wished there was an easy way to get it transcribed? Transcribing a meeting or conference recording can be time-consuming and tedious. This is where transcription services come in. Audiotype's meeting transcription software makes the transcription process easier than ever.
Upload from your favorite plateform
Transcribe meetings in +30 languages
Audiotype transcribes in more than 30 different languages to make your life easier. You simply have to upload your recording file and choose the transcript language.
Every recording format supported
We support different video and audio formats for ease of use. Users can transcribe Zoom meetings, Teams meetings, voice conversations, customer calls, and much more. Our automatic transcription software converts speech to text faster than you can say "Audiotype"!
Turn your video recording into a text transcript
Recording your conversations, calls with customers and internal meetings is an excellent way to easily capture large volumes of audio quickly. However, searching through a lengthy meeting video to find the particular bits of information you are looking for can take a considerable amount of time. Fortunately, turning your recordings into text transcripts is an easy process with voice recognition software. Thanks to Audiotype's transcription services, you can create meeting notes in no time!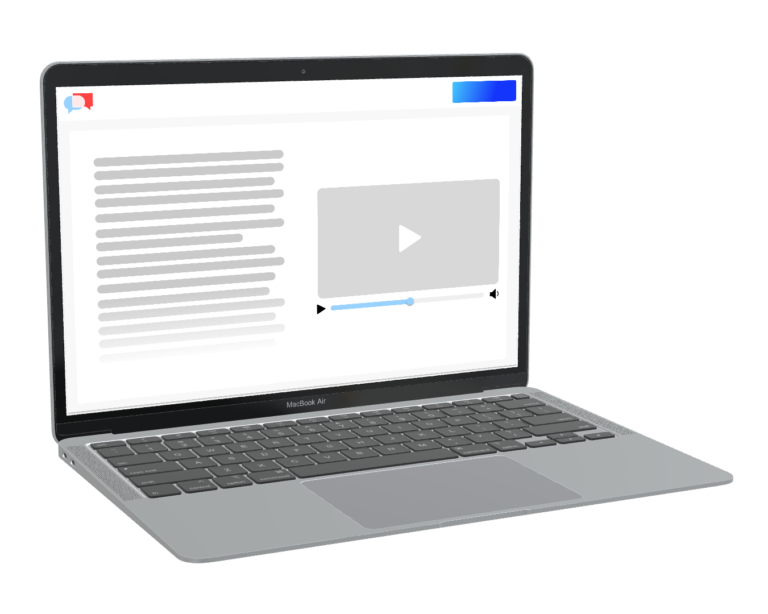 Our AI transcription converter uses speech-to-text algorithms to transcribe audio and video files to text. Audiotype transcribes your recordings in a third of the time of the file duration to save you time.
Why manually transcribe your meeting events when you can use an automatic transcription tool for free? Start your free trial now!
Audiotype is the only automatic transcription company that doesn't require individual users to create an account to use its transcription services. You can start transcribing right away!
If you have a lot of meeting audio files to transcribe, you can upload them all at once instead of one by one. Audiotype allows you to transcribe up to 10 recordings at a time.
Audiotype automatically recognizes when different individuals are talking in a recording. Our transcription software splits the transcription into separate paragraphs when this happens or when a speaker pauses. This means minimal editing for you!
Once you've downloaded your transcripts, you can share them with meeting participants. You simply have to copy/paste the link of your meeting transcription. It's that easy!
How do I transcribe a meeting recording?
Whether it's a meeting in Teams, an in-person meeting, or a Google Meet conversation, make sure to record it so that you can later upload it on Audiotype.
Once the meeting is over, head to Audiotype to upload your recording. You can upload multiple audio or video files at a time. Each file should not exceed 5GB.
3. Select your preferred language
Audiotype transcribes recordings in +30 languages to make its transcription services accessible to most users.
4. Export the transcript in the file format of your choice
You can export your transcript in text (.txt, .docx, .pdf) as well as in subtitles (.vtt, .srt) depending on what you need.
Frequently Asked Questions
Thousands of users already use Audiotype
Like, thousands of our users are already using Audiotype for meeting transcription.
Audiotype is now saved as one of my favorites. By the way, the cost was very reasonable as well. Thanks guys!!!
Great transcription! There were a few typos but it gets the job done! Will use it again!
As an RH manager I have to take notes for many interviews, this solution saved me a lot of time.
Super quick and reliable! It makes mistakes sometimes but its pretty efficient!
Amazing, quick and reliable ! 100% recommended
Great tool! Saved me tons of time!
Transcribe your meetings now
Click on the Upload button below to receive your audio transcriptions quickly. Our software converts your meetings into easily editable text documents.
Free trial • No account required
Trusted by well known companies