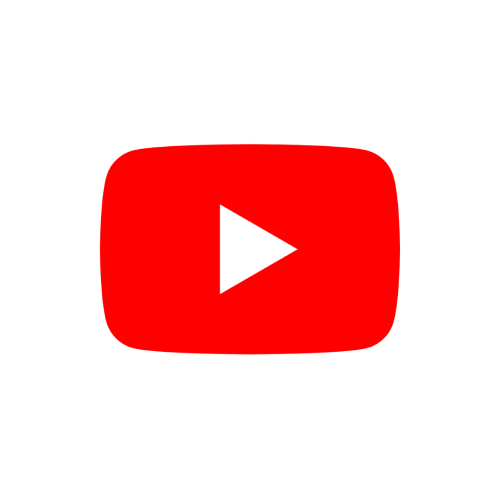 Converting YouTube videos to text can help content creators maximize their videos' potential and reach by making them searchable and more accessible to viewers.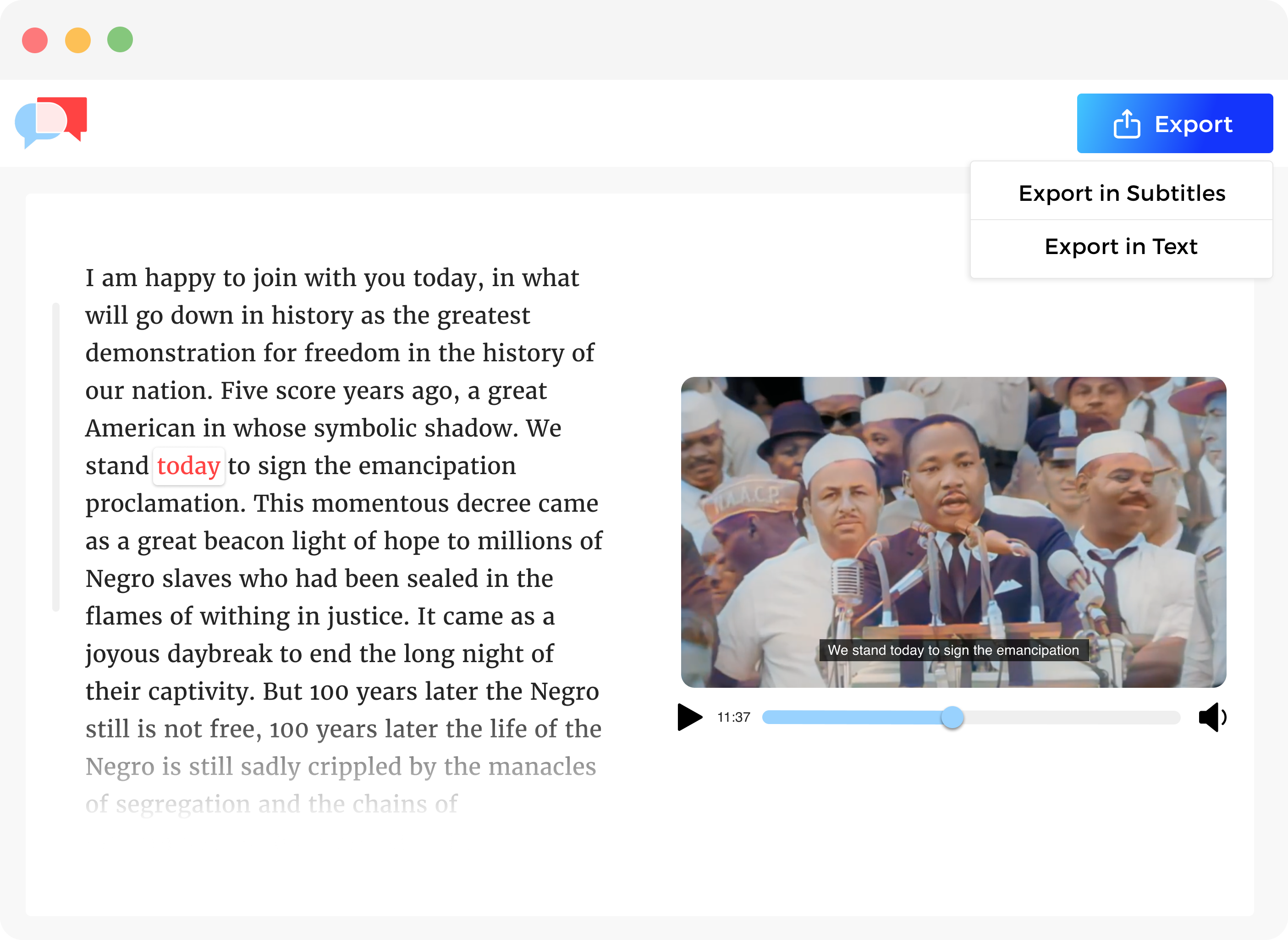 Transcribe a YouTube video in +30 languages
Audiotype's speech recognition software transcribes videos in more than 30 languages to make your content accessible to a wider audience. You can upload your video files and convert them to text in a few clicks thanks to our automatic transcription services.
Every video format supported
We support every video format that exists. Simply upload your YouTube files and our speech recognition technology will transcribe your recordings in no time.
More than a YouTube video transcriber
Audiotype does more than just transcribe YouTube videos to text. Users can take advantage of our accurate transcription solution to generate video subtitles as well as automatic captioning. Our solution is made with users in mind. It's intuitive and you don't have to create an account to use our video and audio transcription services.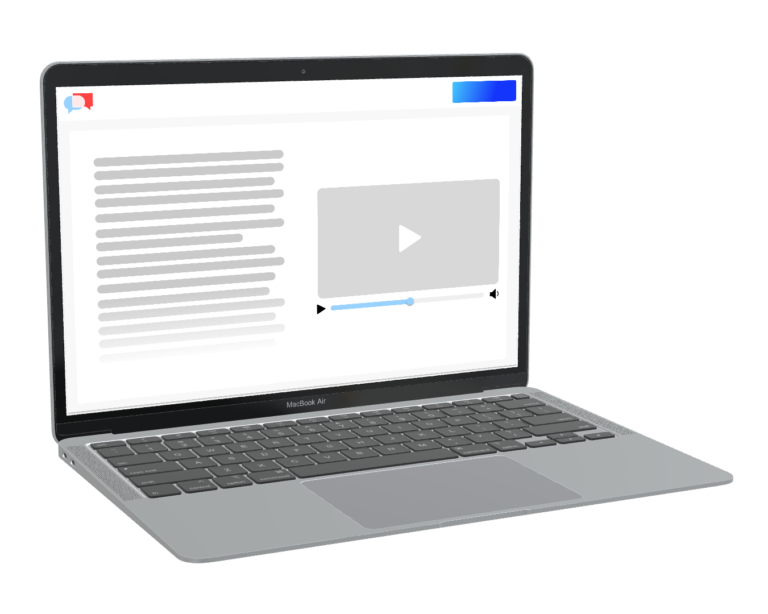 Audiotype's auto transcription tool converts speech-to-text in a third of the duration of your file. This means that a one-minute video only takes 20 seconds to get transcribed!
Users can forget about manually creating video transcripts. If you're new to the world of automatic transcription, take advantage of Audiotype's free trial to see just how effective our transcription solution is.
Audiotype is the only automatic video transcription software that doesn't need users to create an account to receive automatic transcripts. All they have to do is upload their YouTube video, click Transcribe and wait a few minutes!
If you have multiple YouTube videos to transcribe, you can upload them all at once to save time. Audiotype allows you to transcribe up to 10 video files at the same time. Talk about efficiency!
Our AI transcription tool automatically recognizes when different people are talking in a video recording. Our automatic transcription software splits the video content into different paragraphs when this happens or when a speaker pauses.
You can export your YouTube video in the file format of your choice. You have different transcript options depending on your needs (.txt, .docx, .pdf, .vtt, .srt).
How to transcribe YouTube videos
1. Upload your YouTube video
You can upload your videos directly from your computer or from Google Drive, Dropbox, Box, OneDrive, etc.
2. Choose the video language
You can choose from a wide range of languages depending on who your target audience is.
3. Export in text, subtitles, or closed captions
Once you've uploaded your video, simply wait a few minutes to receive your transcript in your inbox.
Frequently Asked Questions
Join a community of users
Like you, many of our users need to transcribe audio files into text on a regular basis.
Audiotype is now saved as one of my favorites. By the way, the cost was very reasonable as well. Thanks guys!!!
Great transcription! There were a few typos but it gets the job done! Will use it again!
As an RH manager I have to take notes for many interviews, this solution saved me a lot of time.
Super quick and reliable! It makes mistakes sometimes but its pretty efficient!
Amazing, quick and reliable ! 100% recommended
Great tool! Saved me tons of time!
Transcribe your video or audio files now
Click on the button below to get accurate transcripts of YouTube videos in just a few minutes.
Free trial • No account required