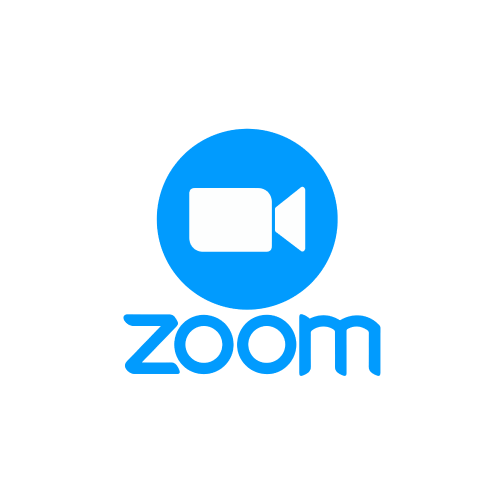 How to transcribe a Zoom meeting
With Audiotype, transcribing audio and video files to text online has never been easier. Transcribe your Zoom recording in under 5 minutes without having to create an account!
Trusted by well known companies

More than +30 languages accepted
Our transcription services for your Zoom meetings are available in +30 languages. Below is a preview of popular languages that are supported for automatic transcripts.
Works for any type of files
Our audio and video transcription tool supports the most popular audio formats (MP3, WAV) and video file formats (MP4, MOV, AVI). It is super easy to use and you get your Zoom transcripts in just a few clicks. No need to download any software!
Our automatic transcription service provides accurate transcriptions in no time. Forget about manually transcribing Zoom calls.
You have multiple files to transcribe? Kill two birds with one stone with Audiotype's transcription tool. Upload up to 10 files at a time.
We are the only transcription software that doesn't require Zoom users or anyone to create an account to start transcribing.
Take advantage of our free trial to see how easy it is to use our software for video and audio transcriptions. Pay only if you're satisfied!
This transcription feature makes your life easy by splitting the transcript into paragraphs everytime a new speaker talks or after a pause.
Remote workers and individuals can copy/paste the link of their online Zoom meeting transcription. Sharing is caring!
How to transcribe Zoom meetings?
1. Record your Zoom Meeting
Open the Zoom platform and click on either Join a Meeting or Host a meeting.
2. Login to your Zoom Account
If you're the host, select ''Zoom'' in the uploader. This will redirect you to Zoom for authentication. If you're joining a meeting, simply write your Meeting ID or Personal Link Name.
3. Upload your Zoom meeting to Audiotype
Once the meeting is over, select the Zoom recording that you wish to transcribe to text. You can upload up to 10 audio or video files. Each file should not exceed 2GB.
4. Select the language of your Zoom recording
Audiotype transcribes Zoom meetings in +30 languages and recognizes different accents in order to provide you with accurate transcripts.
5. Receive your Zoom transcript online
Our automatic transcription service can transcribe your conference calls and Zoom meetings in just a few minutes. The time it takes will depend on the length of your file. You will receive an email once your video or audio transcript is ready!
6. Export the transcript in the file format of your choice
Once you've received the email, you can export your transcript in text (.txt, .docx, .pdf) or in subtitles (.vtt, .srt). It's never been this easy to get Zoom meetings transcribed!
Frequently Asked Questions
They needed meeting transcription like you
Here is what our users think of Audiotype's transcription service.
Audiotype is now saved as one of my favorites. By the way, the cost was very reasonable as well. Thanks guys!!!
Great transcription! There were a few typos but it gets the job done! Will use it again!
As an RH manager I have to take notes for many interviews, this solution saved me a lot of time.
Super quick and reliable! It makes mistakes sometimes but its pretty efficient!
Amazing, quick and reliable ! 100% recommended
Great tool! Saved me tons of time!
Transcribe your Zoom meeting today
Click on the Upload button for our AI-based transcription service to start doing its magic and transcribe your Zoom meeting into editable text documents.
Free trial • No account required
Upload from your favorite plateform